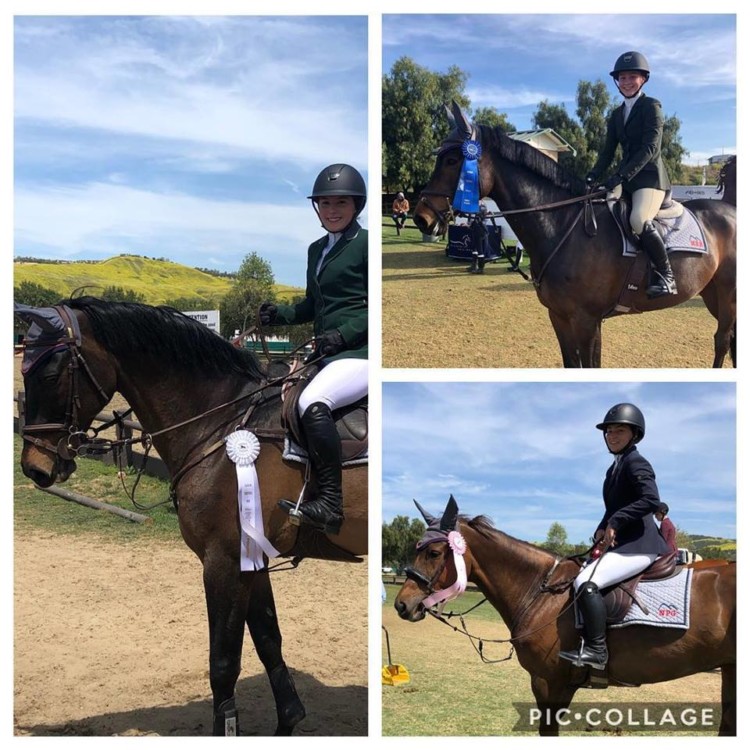 Windy Hill had a great time at Blenheim Spring Classic IV!
Jolene and Neve Cetinok won in the Low Children's Hunters.
Maddy Haeckl and Bogart rode to top placings in the .90m and 1.0m Jumpers.
Wulfric and Nicola MacMahon earned 4th in the$2,000 1.35m Jr/AO classic.
Natalie Gerst and Eviolita were 5th $1,500 1.25m classic Jr/Am classic.
Thank you to everyone for a great week!