Horsemanship Camp – Los Altos Hills – Fremont Hills Country Club
Camps are open to current Windy Hill students only at this time.

Camps meet Tuesday through Friday from 1:00-5:00.
For more information, please email: [email protected]windyhilleq.com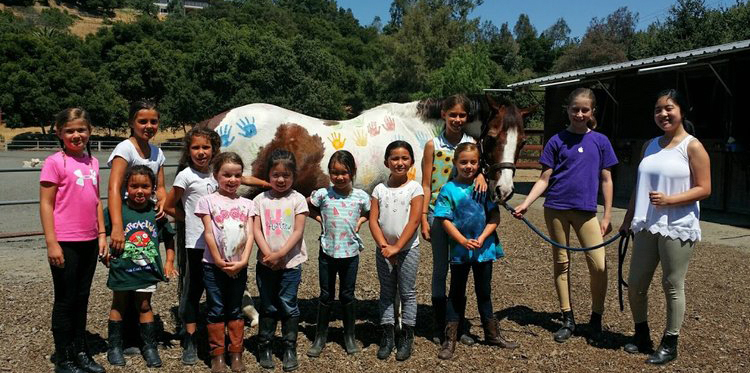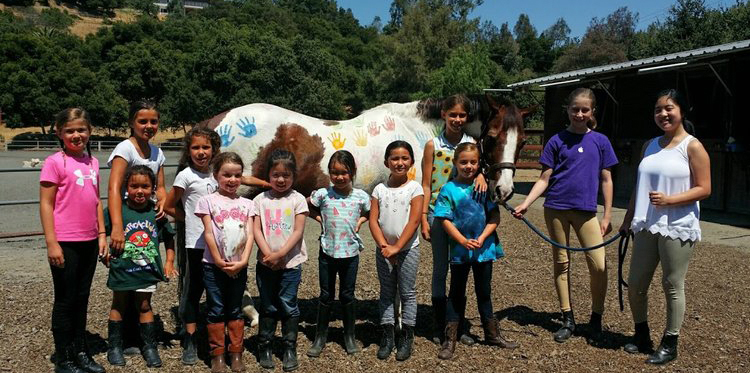 Spring Break Horse Show Camp


April 12 – 15, 2022
Campers will spend the week "prepping' for a horse show! This includes focused riding, deep cleaning bridles and saddles, washing show pads and other equipment, packing the trunks, polishing our boots, etc. Some of our riders will actually be competing that weekend in the schooling show at the Horsepark in Woodside. We will meet at the Horsepark in Woodside on Friday, April 15. The campers will get to help with getting the horses settled, feeding, stall cleaning etc. Campers who are not competing are welcome to come and watch the show on Saturday and Sunday.
Horse Play!
June 28 – July 1, 2022
July 12 – 15, 2022


July 26 – 29, 2022
This camp is designed to have fun with our horses! Each week we will have a different theme. We will ride and play games on and off our horses. Campers will learn horsemanship while having fun! Open to all levels of riders.
Jump for Joy!
August 9 – 12, 2022

We will study course design, repaint our jumps and poles, make new jumps, watch jumping videos, and of course ride and jump with our horses! Riders participating in this camp need to be jumping already.
For questions or more info, email us at [email protected]
Camp Experience Includes
Riding at appropriate level
Grooming and tack up skills
Proper mounting and dismounting
Anatomy of the horse
Horse psychology
Presentation by veterinarians, farriers, and equine dentist
Different breeds of horses
Team building exercises